If you own a pistol chances are you have shopped of a good holster.  Choosing the right holster for you can be worse than finding the right pistol.
When you pick a holster you must make many choices.
CHOICE 1- Leather, Kydex, or Hybrid
Leather- Leather is the gold standard of holsters. It has been used since Wyatt Earp roamed the plains.  It is comfortable, bendable, and retains the gun very well.
Kydex- Kydex is a thermoformed plastic material.  It is the "new kid on the block".  It holds a pistol very well and is very popular.  It is also less expensive than leather.
Hybrid- Usually a leather back and kydex shell.  This is a popular design for IWB (Inside the Waistband) carry.
CHOICE 2- AIWB, IWB, OWB, OBC
AIWB- Appendix Inside the Waist Band Carry.  If you were to draw a clock around your beltline, with the buckle being 12 o'clock, this would be a 1 o'clock position.  The muzzle is aimed straight down.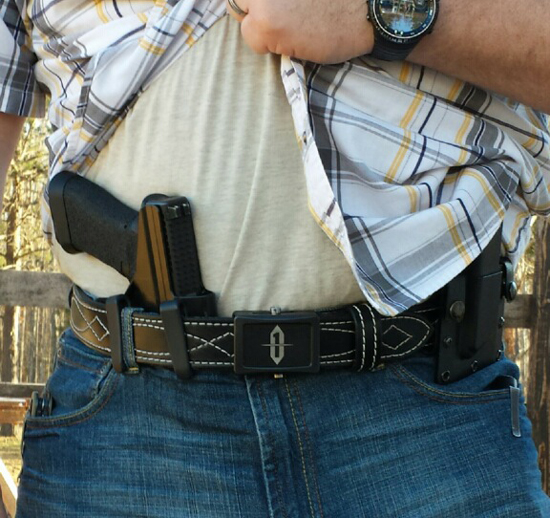 IWB- Inside the waist band is located between the skin and pants on the inside of the shirt.
OWB- Outside The Waist Band – on the outerside of the shirt.  In this manner the gun is exposed but easier to get to.
OBC- Off Body Carry- Not on your body.  Maybe in a purse, bag, backpack, or something else.
NO MATTER WHAT YOU CHOOSE, A HOLSTER NEEDS TO….
1.) Hold your pistol securely
2.) Completely cover the trigger
3.) Be comfortable
4.) Be affordable